Who doesn't love driving or walking by a green pasture full of fluffy white sheep?  The contentedness, the bleating and baaing, the frolicking lambs…Raising sheep can be a fun and profitable venture but, before you begin, be sure you know what is involved. Most farmers raise sheep for their meat and/or wool. What are your intentions? Will this be an additional income, a family food source, or a hobby? Raising sheep can be a great option for farmers and others who want to remain small-scale and yet raise some type of livestock. The general consensus amongst sheep farmers is that you can have 4 to 6 sheep per acre. Sheep are social creatures and are happiest in a group setting. It is kind of like potato chips…you can't have just one…so it is recommended that you keep a minimum of four or five sheep.
 Fortunately, sheep can be relatively inexpensive to raise. Start-up costs include the price of the sheep, fencing, and shelter. You may even have the shelter and fencing already set up. On-going costs include  sheep feed required and health costs, including vaccinations and vet visits.
Sheep do not require complex or expensive shelter. They can survive most of the time outside provided there is some basic shelter from the wind and bad weather. Their housing can vary depending on your budget and your climate. The ideal accommodations are dry, open-sided, and well ventilated. Hay, straw, or pine shavings used as bedding can provide extra warmth and comfort for your sheep.
Feeding your sheep can be quite affordable. Keep a fresh supply of water accessible at all times. Pasture grass and a balanced grain ration are important to sheep nutrition. Remember, balanced nutrition is key to profitable sheep (and all livestock!) health and production.
Whatever breed and flock you decide upon, have fun!  In this pursuit you're going to learn a lot about sheep and maybe gain some insights into humanity as well…
As always, we look forward to serving you.
---
NEW PRODUCT  
At Martin's Elevator we're pleased to introduce our latest product…
Martin's 16% Textured Sheep Feed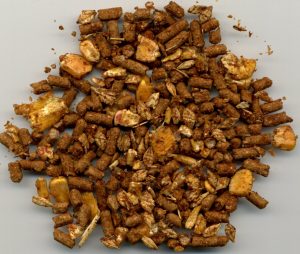 This  16% Protein 2 1/2% Fat,  textured feed is designed to keep  your sheep in mind with the same great quality we know is important to our customers. With the blend of flaked grains, pellets, minerals and molasses it is the perfectly balanced mix to meet the nutritional needs of your specific flock…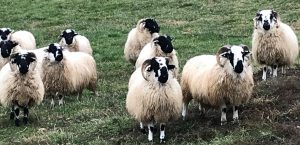 The 
Lord
 is my Shepherd; I shall not want. 
He maketh me to lie down in green pastures: He leadeth me beside the still waters…. Psalm 23:1,2